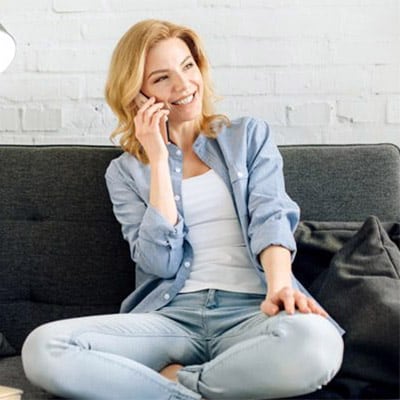 As today's world becomes more and more interconnected, the need for your company to stay ahead of the curve when it comes to language has never been more important. In the U.S. alone, over 30 million people speak a primary language that is not English. It is critical that this language barrier does not stop you from reaching those customers that could benefit from your services. That is where we come in.
At A Better Connection, we can provide a variety of bilingual answering services that will help your company keep up with this ever-expanding market. Spanish is by far the largest non-English language in the U.S. today, and the number of Spanish speakers is projected to rise to nearly 43 million people by the year 2020. Is your business ready to handle the challenges that you will face when working with a multilingual community?
Why Use An Answering Service?
In today's world it is such a shame to see so many companies slip through the cracks because they fail to meet the demand of such a prevalent customer base. With our help your company will be able to beat out your competitors by reaching this market in a cost efficient and effective way. Here are a few of the many reasons why you can feel confident knowing that you made the right choice hiring us as your bilingual answering service:
We'll Take Care of Your Customers. At A Better Connection we know how much you value your customers, and we want to keep them happy just as much as you do. Our tireless staff works day and night to ensure that your customers will always be greeted in the language they're most comfortable with a cheerful voice and easy solutions, leaving them happy and satisfied with your company's service.
Effective. Our professional staff is trained to know exactly how to handle each call to best fit your needs. With  24/7 service you can feel confident knowing that customer service is being handled even after hours.
Easy. Using us as your answering services takes the pressure off of a major aspect of your business, and allows you to focus on what you do best. Fewer headaches for you means more productivity for your company.
Why Wait? Get Started Today
In most cases, answering service programs can be set up within days and only require a brief set up call. When more complex protocols are required for multiple offices, A Better Connection assigns an account manager to identify and manage the program requirements. In any case, we do the work for you to ensure a seamless transition for you and your team. It's easy — get started today!
What Answering Service options are best for you?
After hours answering service
Security compliant messaging
Virtual Receptionist
Voicemail
Call reporting
Message Dispatch